What can Toastmasters do for me?  Can you help me?  Will I like the members?
It all starts with a visit.  If you'd like to know more about San Diego Toastmasters 7, check out the 5 Reasons Why you should join our Club!
All guests are welcome to walk in and attend a club meeting.  
NO NEED TO RSVP.

  One of our members will kindly greet you at the door and explain the agenda, then you can relax and enjoy the meeting!
We start promptly at 6:30 pm. We recommend arriving 15 minutes early to allow time for parking and a chance to meet many of our club members.  Our meeting adjourns at 8:00 pm.
Meetings are held at:
Normal Heights Community Center, 4649 Hawley Blvd, San Diego, CA 92116  every Thursday at 6:30 – 8:00 pm
Today's Agenda: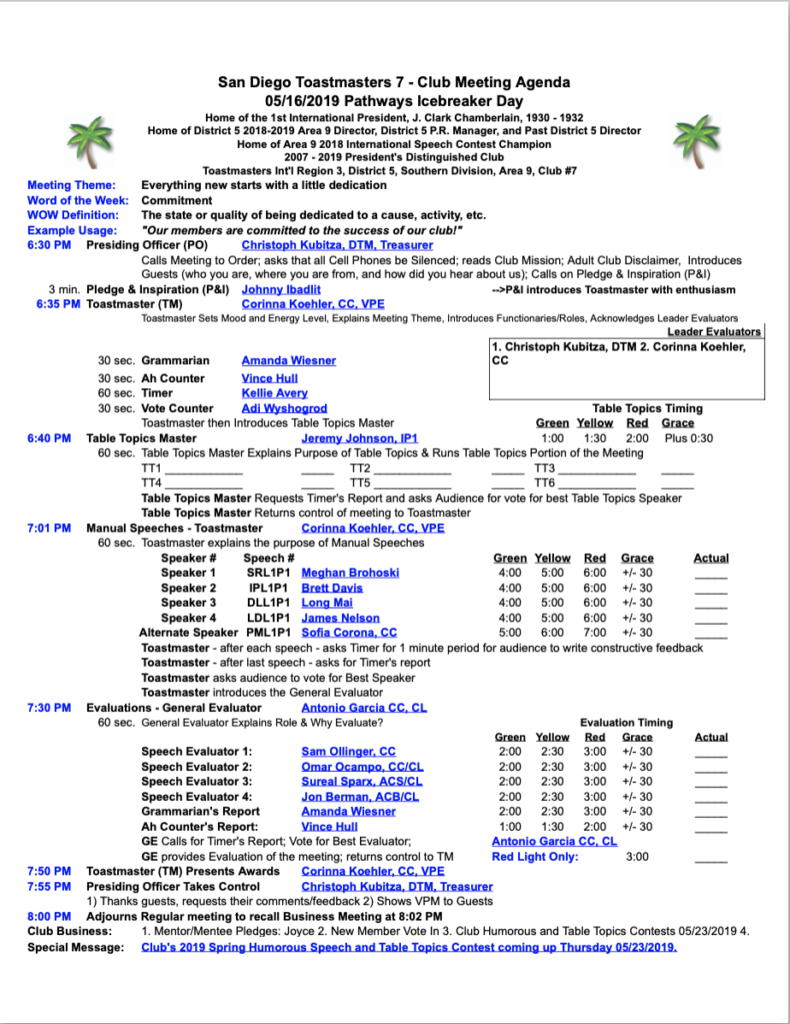 Questions or concerns, please send an email to vppr@toastmasters7.orgQuestions about membership, please contact our VP Membership, membership@toastmasters7.org