Recently, we had the honor to host a guest from Italy – Antonio Blissett, the Immediate Past President of the Erzelli Toasters in Genoa and the current Area A5 Director.  His visit was a good reminder of how Toastmasters extend beyond our home club and a great way to make connections in new places!  Furthermore, by visiting other clubs, we can learn something new that we can take with us to make our club even better.  With clubs in over 140 countries, it's almost a guarantee you will find one in every major city.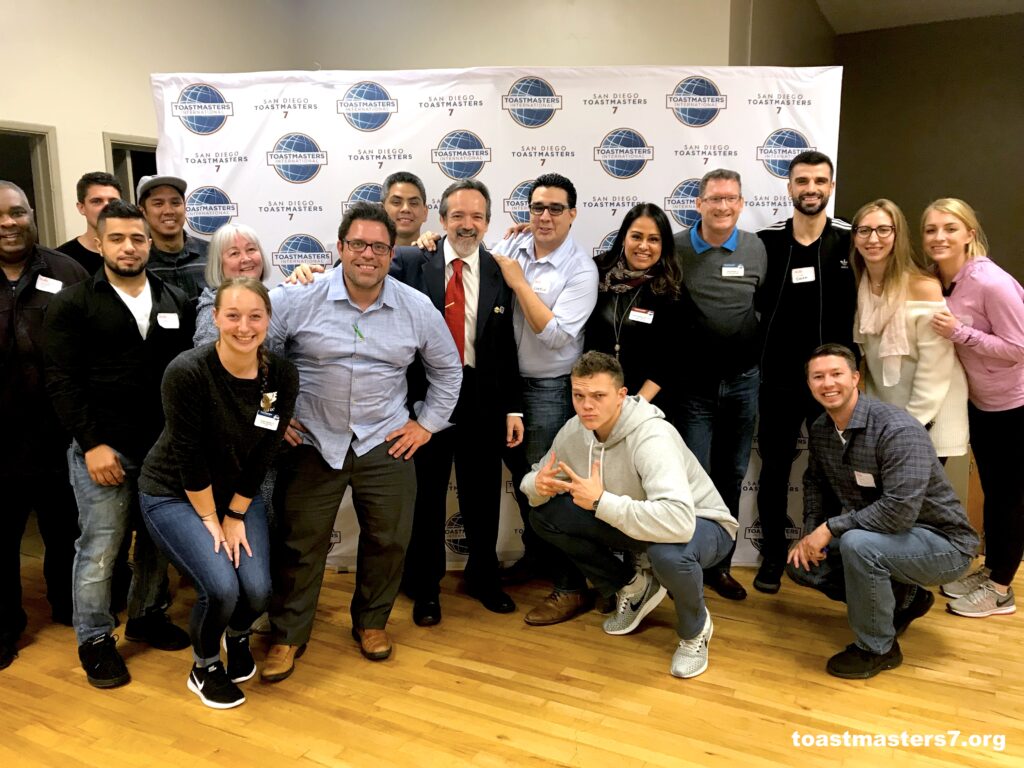 Due to my curiosity, I was interested in learning more about Antonio's experience with visiting our club.  Here's what I found out!
TM7:  How did you find our club?
I simply looked you up on the Toastmasters International website, and I didn't realize at first what the "7" in your name stood for.
I was just lucky to find one of the

most history-rich Clubs

on the planet !
TM7:  What motivated you to visit?
Wherever I go, I try to see if a Toastmasters Club in the area has a meeting schedule compatible with mine. I did it once out of curiosity, and I liked the experience so much that it has become a habit.
It's just so exciting to meet other Clubs: you can always learn new tricks and bring them home for the benefit of your fellow Toasties 🙂
TM7:  What was your best experience during your visit?
I was delighted by the team spirit you have shown while setting up the meeting and by the warm welcome you gave to me and to the other guests.
Also, Alberto's workshop was top-notch.  Engaging, effective, entertaining.
Alberto Alvarado, soon to be Distinguished Toastmaster, presented The Art of Evaluation workshop.  He shared his knowledge and expertise on how to effectively give feedback when evaluating a speech.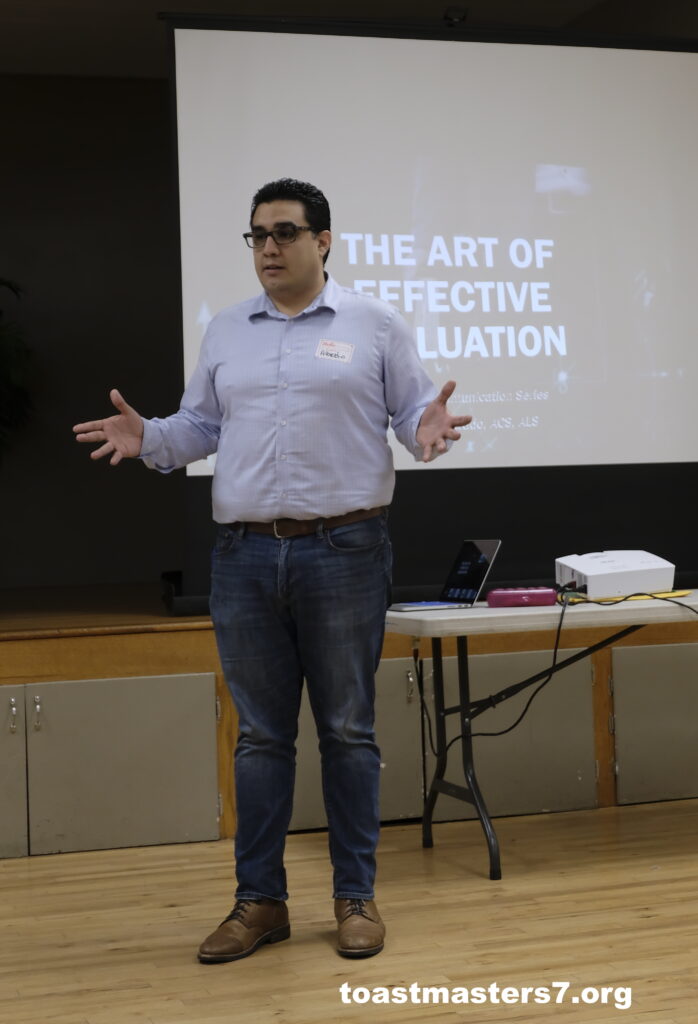 TM7:  While it was a different format than our regular meeting, did you notice similarities and differences between your club and ours?
I liked a lot of the formal ceremonies you performed during the meeting – the Pledge to the flag, the induction of a new member with a secret vote. Small but important rites which

add solemnity, and increase the feeling of belonging

. Our Club is just 3 years old, and we should definitely learn from you.
TM7:  Additional feedback on the way we conducted our meeting?
Really enjoyable atmosphere! Professional, but with the right amount of humor !  
Thank you Antonio!  We look forward to your visit again next year.  And if we ever find ourselves in Genoa, we'll make sure to connect with The Erzelli Toasters!!