*This is a weekly blog series with our Club Officers writing about their personal experience in the role they serve.
Let me tell you the many great things about being SAA! My name is Lou Weimann and I've served in this role for the past year.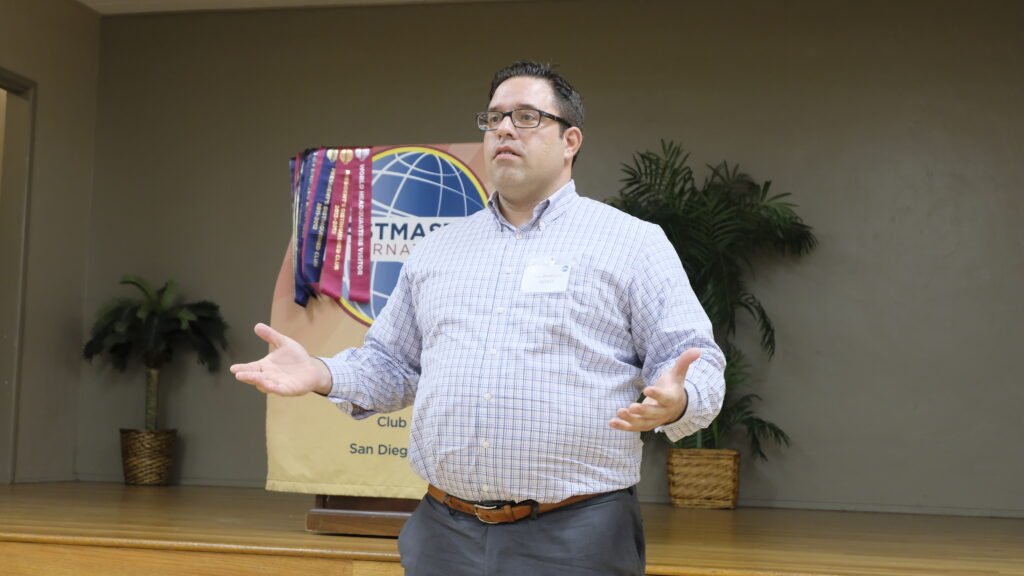 It's great to be able to meet n greet all current members as well as guests. With guests, I briefly explain the meeting and how everything works prior to the start. It's awesome to make the guests feel as comfortable as possible with a smile and warm welcome instructions so it's not too overwhelming. As Sergeant-At-Arms, I looked forward to being one of the first people guests see as they try out our club. Anything I can do to help someone overcome that initial fear of joining, like past members did for me and be the person right at the front door to help guests with any questions and/or concerns.
Prior to the start of the meeting, the SAA has the responsibility of "setting up" the room to accommodate all members and guests. All SAAs take great pride in putting the time and work necessary to make the club look the best it can look with all the tables and seating arranged for everyone's comfort. I felt empowered to be responsible for the set up/breakdown of the room and making sure we have enough supplies to run club meetings. It helped me build leadership skills in a way that if we run out of stuff, I'm accountable, therefore I try not let anyone down by staying on top of it.
Lastly, the SAA makes arrangement and runs our social event – Toast a Member night. This is such a great and fun responsibility because who doesn't like celebrating the greatness of our members and organizing an event for the club to celebrate our successes.
For more information about SAA, check out this slideshow from Toastmasters International: SAA ROLE
If this is the role for you, please contact me! [email protected]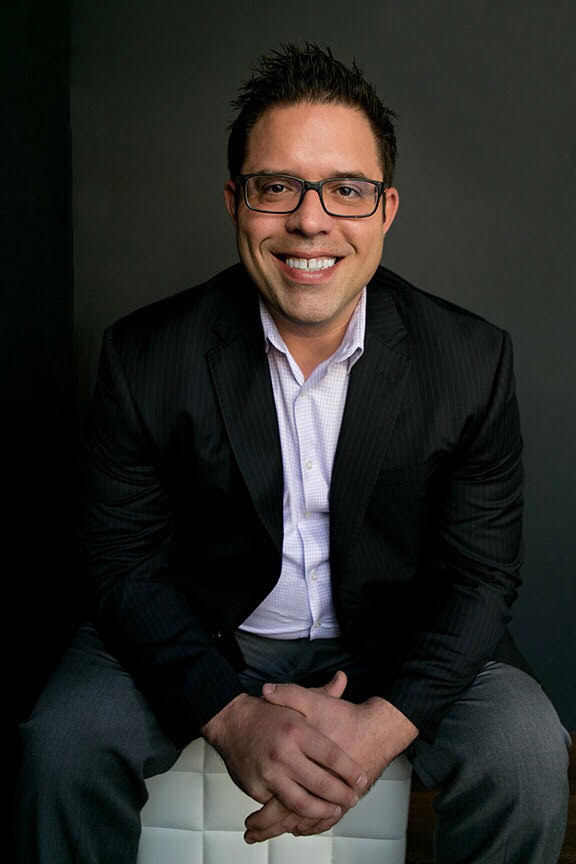 About Lou Weimann:
Louis… actually only his mom calls him Louis… you can call him Lou. Lou came to San Diego to join friends and family and ditch the brutal winters of New England in 2011 and never looked back.
Lou loves story telling, ask his friends… and he also talks a lot in his business life, working for Eastridge Workforce Solutions, as a staffing sales person. It was the desire to be a more concise, confident, and intelligent… well, at least sounding intelligent speaker, were the reasons Lou joined Toastmasters 7 in November 2017.
When not at Toastmasters, Lou likes to go to the latest Comic Book (mostly Marvel, but I guess DC, too) Super Hero Movies with his big brother, Jon. Lou is also an ex-hockey player / HUGE ice hockey fan. In fact, during the hockey season from November till about April, as a local professional hockey San Diego Gulls season ticket holder, you'll find him at the Valley View Casino Center for every GULLS home game.