Meet our outstanding group of officers who do their best to ensure Club 7 is one of the best Toastmasters Club in San Diego!  Not only does Toastmasters help you to become an effective communicator, it also sets you up to be a better leader for your group or community.
Club President
Alberto Alvarado, Distinguished Toastmaster (DTM)/IP1/PRES, D5PRM, PA9D, PTREAS
Vice President Education
Monica Feliz, SR1/VPE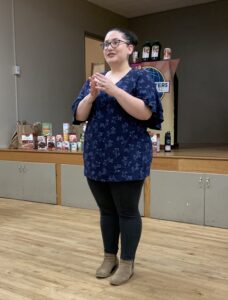 Vice President, Membership
Sureal Sparx, ACS/CL/Area 12 Director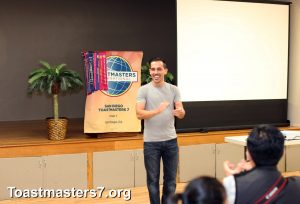 Sureal Sparx is a full time Realtor® who joined San Diego Toastmasters 7 in April 2015. 
Outside real estate, he is passionate about speaking and coaching for personal development. His first visit was "love at first sight". He decided to join the club immediately and has never looked back.  The speaking and leadership opportunities through Toastmasters are simply unmatched. It is the place to sharpen his skills in communication and leadership.
Sureal uses these skills on a daily basis through negotiations and sales in Real Estate. The club offers a safe and supportive environment to practice so that he can outperform in the real business world.
In addition to being VPM, he also is Area 12 director, overseeing 5 additional clubs, one of them being a newly established club within District 5! Sureal is just a few months away from getting his Distinguished designation.
Outside Toastmasters, Sureal enjoys exercising (Body Pump in particular), hiking, and accomplished his first Marathon in June 2019. Music, Arts, great food, and traveling are some of his areas of interests.
Always ready to strike a conversation, make sure to meet with him.
Vice President, Public Relations
Diane Horton, CC/CL/PI4/VPPR, PVPE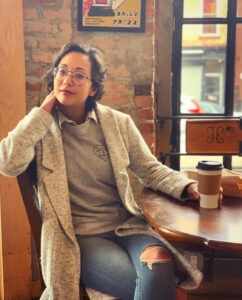 Diane first joined San Diego Toastmasters 7 in February of 2017, after moving to San Diego from New York and going on a search for adult friendships outside of the bar scene.  Through the community that Toastmasters provides, Diane has received much more than she ever expected out of her membership with San Diego 7.
Diagnosed with Hodgkins Lymphoma at 22 years old and achieving remission after three years of grueling treatments including two stem cell transplants, Diane wanted to hone her public speaking skills and leadership skills to help those in the young adult cancer community. Toastmasters has given her not only the tools and skills to communicate and lead effectively, but also given her the platform and networking to spread awareness of the struggles within the young adult cancer community. She has been organizing a patient led young adult cancer support group in the area, which has been very rewarding personally.
When not working her job in post market surveillance for a large biotech company, Diane enjoys spending quality time with her family and boyfriend, especially for their Sunday family dinners. She enjoys a good book and a nice cup of cold brew, spending time writing, organizing and reorganizing at home (appeasing the neurotic tendencies) and crushing rounds and rounds of sudoku and crossword puzzles. She considers herself an empath and is always looking for opportunities to elevate and assist others through volunteer opportunities and just showing up for support.
Toastmasters has been a life changing experience for Diane and has opened so many doors. She encourages you to check out San Diego 7 or any area club to see the benefits for yourself and hopes to be one of the first to greet you if you come through our doors!
Treasurer
Joyce Persichilli, Distinguished Toastmaster (DTM)/Mentor Program Administrator (MPA)/TREAS, PD5Director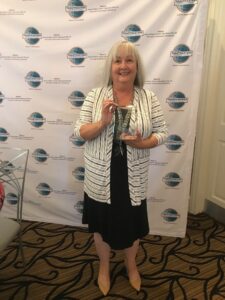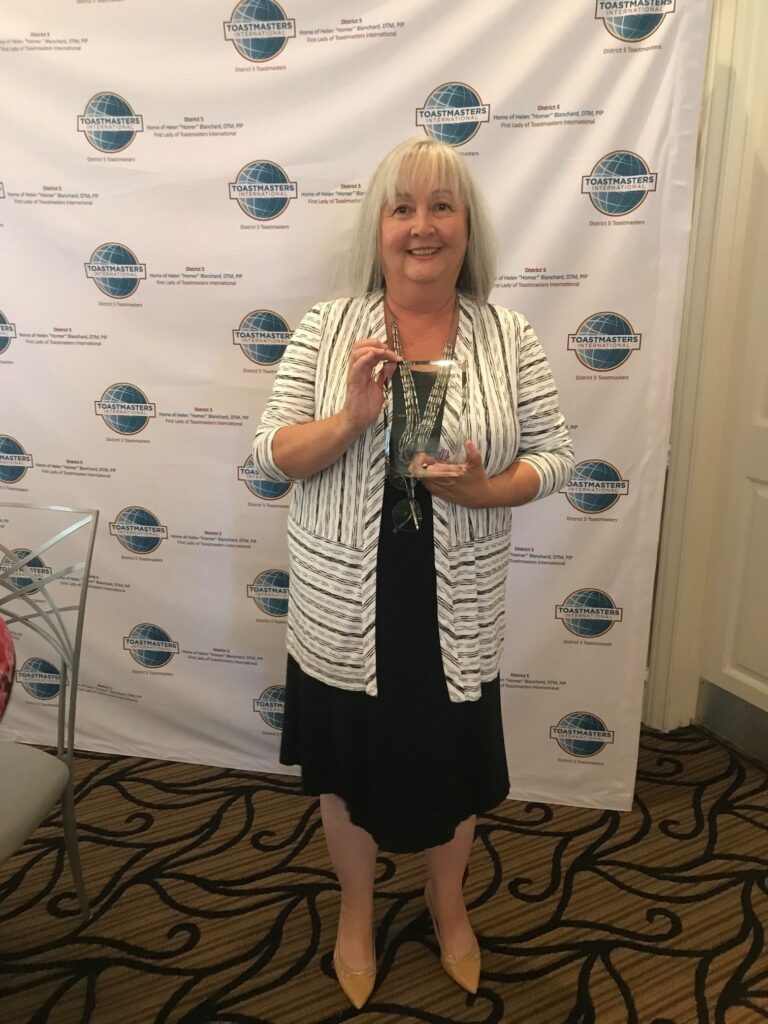 Joyce Persichilli (Per-sick-kelly) is a Distinguished Toastmaster (DTM) twice over and a member of three Toastmasters clubs in California—San Diego Toastmasters 7 & Toast of the Coast in District 5 and Past District Governors Club 407 in District 100. She joined Toastmasters in July 1996.
Joyce served as District Director in 2002-2003 and again in 2016-2017. Since leaving office in 2003 she continues to support our district and region.  In 2010, Joyce was the first recipient of the Helen M. Blanchard "Trail Blazer" Award, presented to her by Helen M. Blanchard the first woman president of Toastmasters International. She has been named District 5 Toastmaster of the Year not once but three times. The most recent as the 2018 Toastmaster of the Year for District 5 Toastmasters. 
In 2010 she was appointed the first Region Advisor by then Toastmaster International President – Pat Johnson. Joyce served two terms as Region Advisor. During her second term as region advisor our region was the number one region in north america.
In 2018 Joyce received a Presidential Citation from Balraj Arunasalam, Toastmasters International President for outstanding and continued contributions to Toastmasters International's organizational growth and excellence.
She continues to serve as a club officer, the District Finance Manager, District Judging Chair and mentor for district leaders.
When not involved in Toastmasters she volunteers as an advocate for senior citizen rights for the San Diego County Long-Term Care Ombudsman Program. Joyce was also recently appointed a board member for the Commission for Aging.  She credits finding her voice for the aging population of the city of Chula Vista through her experience in Toastmasters. In her spare time she especially enjoys spending time with her grandchildren. Joyce is a prime example of servant leadership and a cherished member of our club and community. 
Secretary
Corinna Koehler, ACB/CL/SEC, IPVPE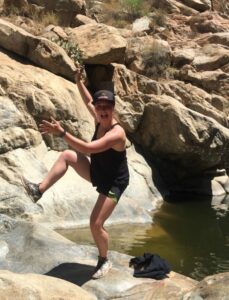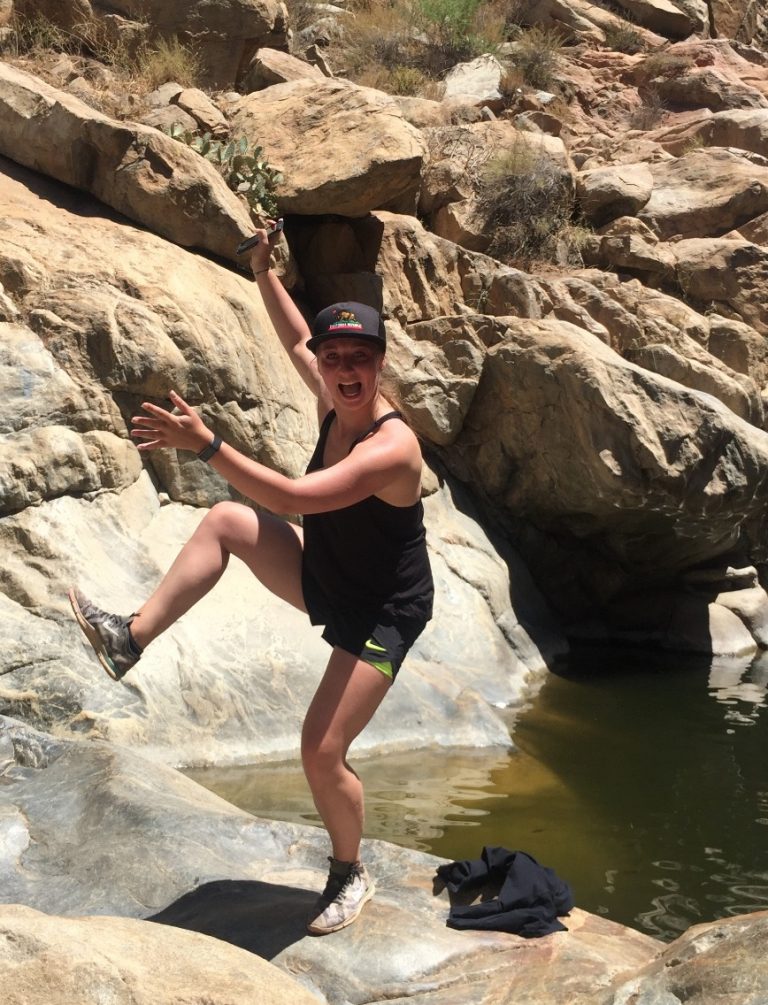 Corinna joined San Diego Toastmasters 7 in November 2017 because she felt the need to get rid of all her "so's","uhm's", "ah's" and get more comfortable speaking her second language, English.  All of those benefits and meeting the amazing members of San Diego Toastmasters 7, were the reasons she joined. She has served as Club Secretary in the past, then switched over to Vice President of Education for a year. Now she is back and serving her second time as Club Secretary.
In her free time, Corinna loves to spend as much time as possible with her friends, but usually she is off traveling and exploring the world to seek out the many opportunities the world has to offer. She has a long list of places she has visited and has given some amazing speeches at our club about her various travels and experiences. She loves to network within the community and is always looking for areas of self-development and growth.
For Corinna, San Diego Toastmasters 7 is more than just a club. It is a place to laugh, learn, make new friends, experience the unexpected, develop skills you didn't know you had and so much more. She highly recommends for you to visit San Diego Toastmasters 7 and experience what this amazing club can do for you!
.
.
Sergeant-At-Arms
Jeremy Johnson, IP1/SAA