Meet our outstanding group of officers who do their best to ensure Club 7 is one of the best Toastmasters Club in San Diego!  Not only does Toastmasters help you to become an effective communicator, it also sets you up to be a better leader for your group or community.
Club President
Jon Berman, Distinguished Toastmaster (DTM)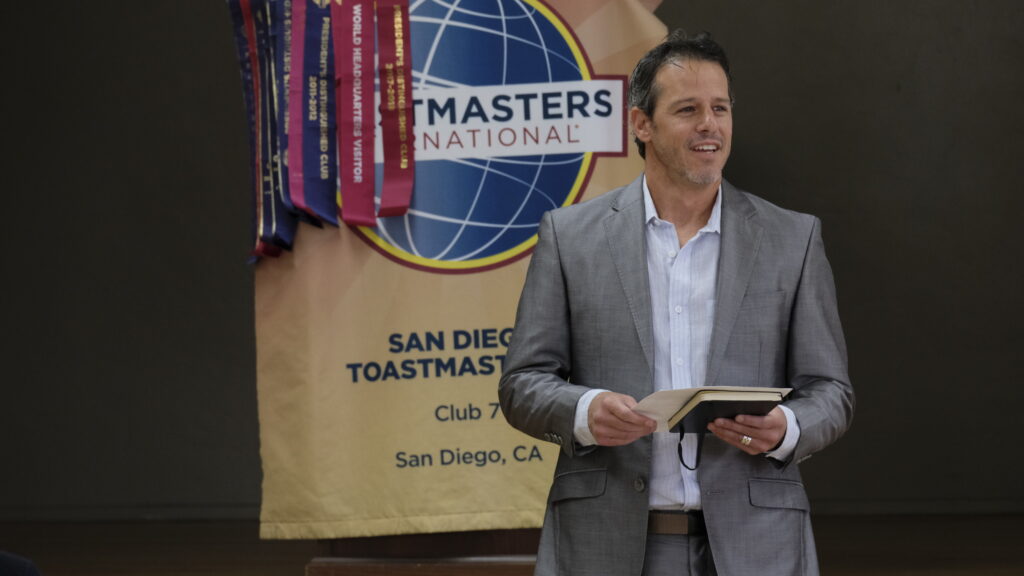 San Diego Toastmasters 7 Club President, Jonathan L. Berman, is the 12th club member since 2004 to earn Toastmasters International coveted Distinguished Toastmaster award.
An adventurous traveler and surfer from San Diego, California, Jonathan joined San Diego Toastmasters 7 in 2014. Berman thrilled his audiences with stories of the Brazilian Favelas, the friend zone, and his love for astronomy. He is a two-time Club Humorous Speech Champion and the 2016 Area 9 Humorous Speech Runner up.
As VP of Membership and VP of Public Relations under Club President, Amir Guri, in 2015-2016 Berman demonstrated to be a women's advocate. Indeed, Berman campaigned to fill a gender gap at San Diego Toastmasters 7 by organizing the first All Ladies Toastmasters meeting and recruiting 4 new female members that evening including Past Club President, Aimee Fuller. If that was not enough he was voted best female bartender at our 2015 club Halloween party for his Caipirinhas.
Last year as 2019-2020 as Distinguished Toastmaster and Area 9 Director, Yesica Vazquez was gearing to take over as Southern Division Director, she sought out members that she could trust in supporting clubs and members as Area Directors – while also being able to provide a friendly and directive demeanor. The first person Vazquez went on a quest to scope out was Jonathan Berman. Lucky enough for her, Jon accepted and took over as her successor as the Area 9 Director.
During his term as area director, Jon proved to be an exceptional leader.  He is a true reflection and representation of the core values of Toastmasters.
---
Vice President Education
Christoph Kubitza, Distinguished Toastmaster (DTM)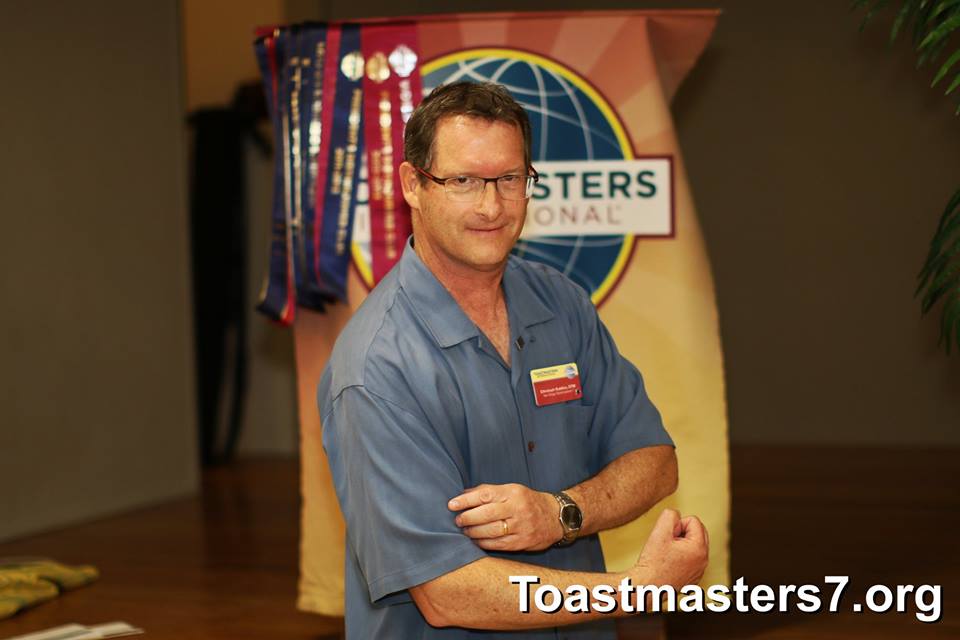 Distinguished Toastmaster and Pathways Dynamic Leader candidate, Christoph Kubitza joined Balboa Toastmasters 7991 in 1992 and San Diego Toastmasters 7 in April of 2004 to practice getting to the point of his ideas effectively in staff meetings.
In his Toastmaster career Christoph served numerous roles such as 9 terms as VP of Education, Sponsored new club CLA Bilingual Toastmaster 114216, coached Creatively Speaking Toastmaster 8469, served as Pathways Ambassador in 2013 and Guide in 2018, and as the Area 20 Governor in 2008-2009 and Area 14. Most significantly he earned in 2011 the Helen Blanchard Trailblazer award for developing a mentor program implementation guide for District 5 Toastmasters club.
In his free time, Christoph is an avid reader of medieval and sci-fi fiction and French mystery novels. He is determined
to stay fit to play touch rugby until age 60 with a little help from his friends.  Loves to compete with Immediate Past President, Alberto Alvarado, to bake the best French crepes and galettes in town . Christoph is currently the Warehouse & Materials Shift supervisor for KraftHeinz Delimex in San Diego where he leads a bilingual crew.
In his 9th term as VP of Education, Christoph is determined to give our members the best educational experience there is under Toastmasters International Pathways program, to develop future club, area, divisional, district, and regional speech contest champions and functionaries while mentoring future leaders and mentors. Everyone on Board!
---
Vice President, Membership
Sureal Sparx, ACS/CL/Past Area 12 Director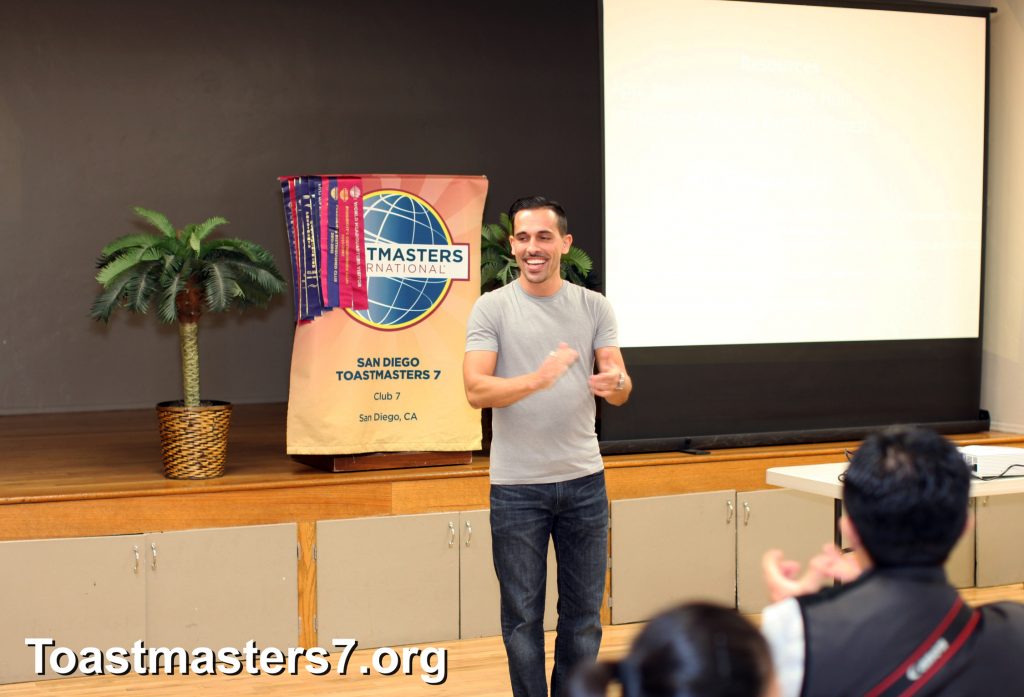 Sureal Sparx is a full time Realtor® who joined San Diego Toastmasters 7 in April 2015. 
Outside real estate, he is passionate about speaking and coaching for personal development. His first visit was "love at first sight". He decided to join the club immediately and has never looked back.  The speaking and leadership opportunities through Toastmasters are simply unmatched. It is the place to sharpen his skills in communication and leadership.
Sureal uses these skills on a daily basis through negotiations and sales in Real Estate. The club offers a safe and supportive environment to practice so that he can outperform in the real business world.
In addition to being VPM, he also is Area 12 director, overseeing 5 additional clubs, one of them being a newly established club within District 5! Sureal is just a few months away from getting his Distinguished designation.
Outside Toastmasters, Sureal enjoys exercising (Body Pump in particular), hiking, and accomplished his first Marathon in June 2019. Music, Arts, great food, and traveling are some of his areas of interests.
Always ready to strike a conversation, make sure to meet with him.
---
Vice President, Public Relations
Tomo Osako, ALB, ACB, Past Area Contest winner

Tomo Osako is one of the oldest members of Tostmasters 7, who originally joined the club in the year 2006.
Although she teaches Cross-Cultural Communication at a University and it's her profession to speak in front of the public (students), she wishes to take her public speaking skills to the next level.
She has competed in International Speech Contest in the year 2008 and won the Area contest but unfortunately defeated at the District level. She wishes to someday go further in the contest.
Besides Toastmasters, she enjoys playing the violin, and she is one of the members of the first all-female 12 piece salsa band, Sabrosas Latin Orquesta. (https://sabrosas-latinorquesta.com/)
---
Treasurer
Joyce Persichilli, Distinguished Toastmaster (DTM)/Mentor Program Administrator (MPA)/TREAS, PD5Director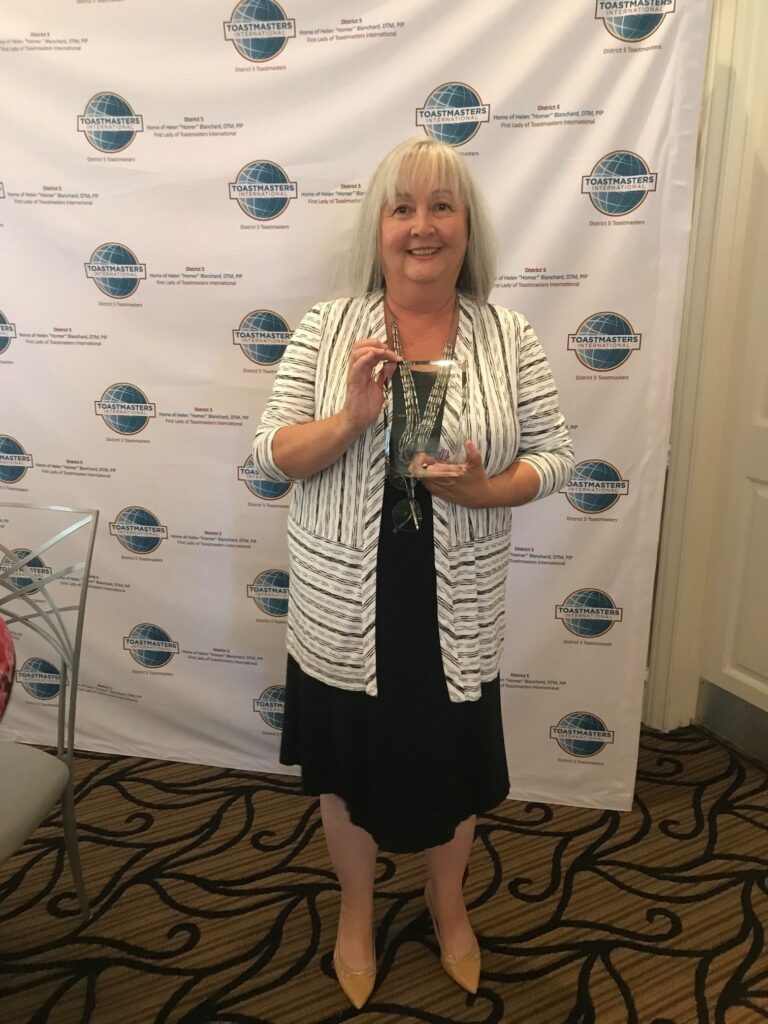 Joyce Persichilli (Per-sick-kelly) is a Distinguished Toastmaster (DTM) twice over and a member of three Toastmasters clubs in California—San Diego Toastmasters 7 & Toast of the Coast in District 5 and Past District Governors Club 407 in District 100. She joined Toastmasters in July 1996.
Joyce served as District Director in 2002-2003 and again in 2016-2017. Since leaving office in 2003 she continues to support our district and region.  In 2010, Joyce was the first recipient of the Helen M. Blanchard "Trail Blazer" Award, presented to her by Helen M. Blanchard the first woman president of Toastmasters International. She has been named District 5 Toastmaster of the Year not once but three times. The most recent as the 2018 Toastmaster of the Year for District 5 Toastmasters. 
In 2010 she was appointed the first Region Advisor by then Toastmaster International President – Pat Johnson. Joyce served two terms as Region Advisor. During her second term as region advisor, our region was the number one region in North America.
In 2018 Joyce received a Presidential Citation from Balraj Arunasalam, Toastmasters International President for outstanding and continued contributions to Toastmasters International's organizational growth and excellence.
She continues to serve as a club officer, District Judging Chair and mentor for district leaders.  She currently serves our district as Club Growth Director for 2020-2021.
When not involved in Toastmasters she volunteers as an advocate for senior citizen rights for the San Diego County Long-Term Care Ombudsman Program. Joyce was also recently appointed a board member for the Commission for Aging.  She credits finding her voice for the aging population of the city of Chula Vista through her experience in Toastmasters. In her spare time she especially enjoys spending time with her grandchildren. Joyce is a prime example of servant leadership and a cherished member of our club and community. 
---
Secretary
Kris Manske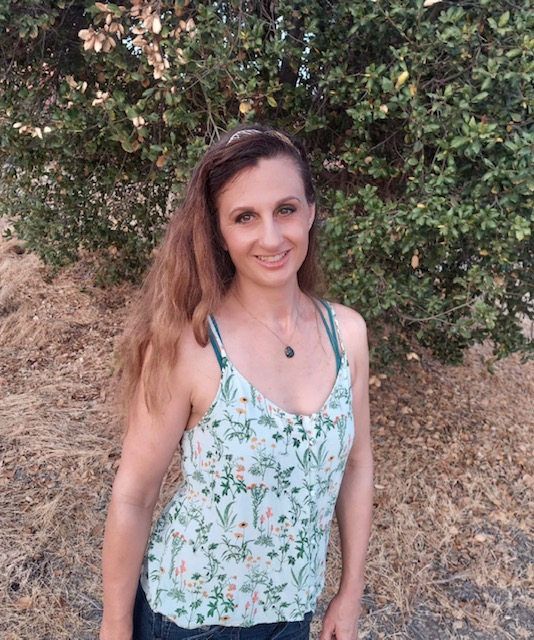 Kris started her Toastmasters career in January 2020 and dove head first into the frying pan and became Club Secretary in July of that same year. She originally joined the club to help become a more polished professional at work, yet can frequently be seen allowing her tiny chihuahua and big fat tabby cat to be the world's most adorable Zoom bombers during our club calls. Despite this, she earned the 2019-2020 SDTM7 Rookie of the Year award. When not working or doing Toastmasters, Kris can be found doing jiu jitsu (ninja pajama wrestling!) or going into the weight room so she can pick up heavy things and put them back down.
---
Sergeant-At-Arms
Jeremy Johnson, IP1/SAA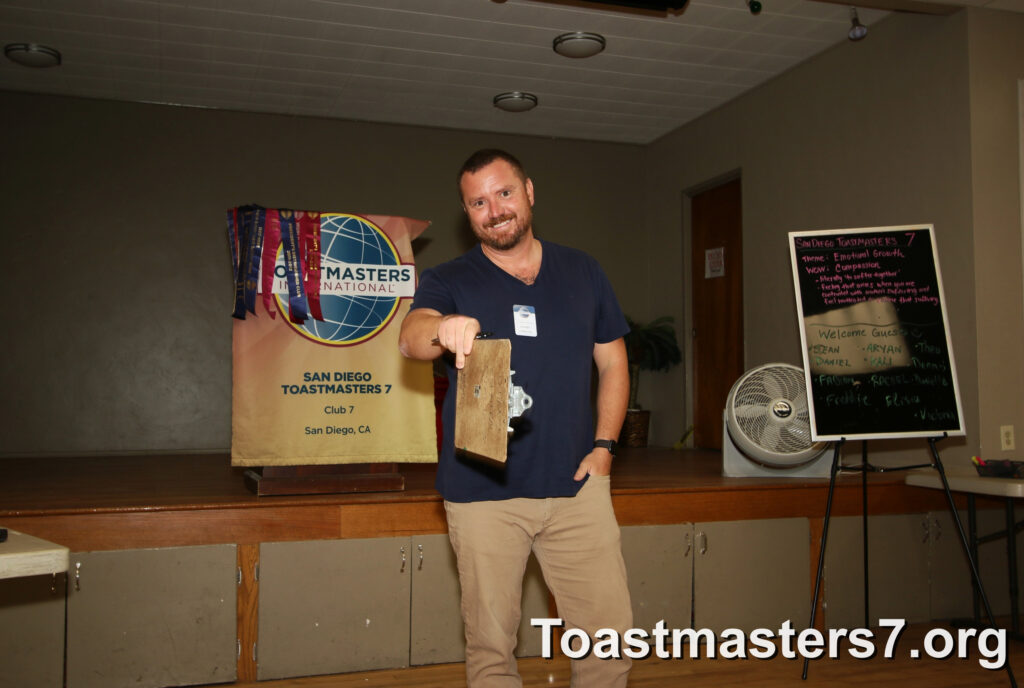 Jeremy Johnson started his Toastmasters journey in June of 2018. Jeremy decided to make some major changes in his life, one was getting out of construction and going back to school. He wanted to learn how to improve his speaking and leadership skills. Jeremy has competed in International speech contests and held officer positions for Toastmasters 7. Besides Toastmasters 7 and being a Junior at SDSU, he is a loving father to his daughters and enjoys playing rugby.