Sure, there are thousands of Toastmasters clubs around the world.  There is probably one club that is closer to you.
The question is, why join San Diego Toastmasters 7 when there are so many options?  Like people, every individual Toastmasters club has a personality and a style of its own.
Here is a list of 5 things that set San Diego Toastmasters 7 apart:
1) We are a Large Club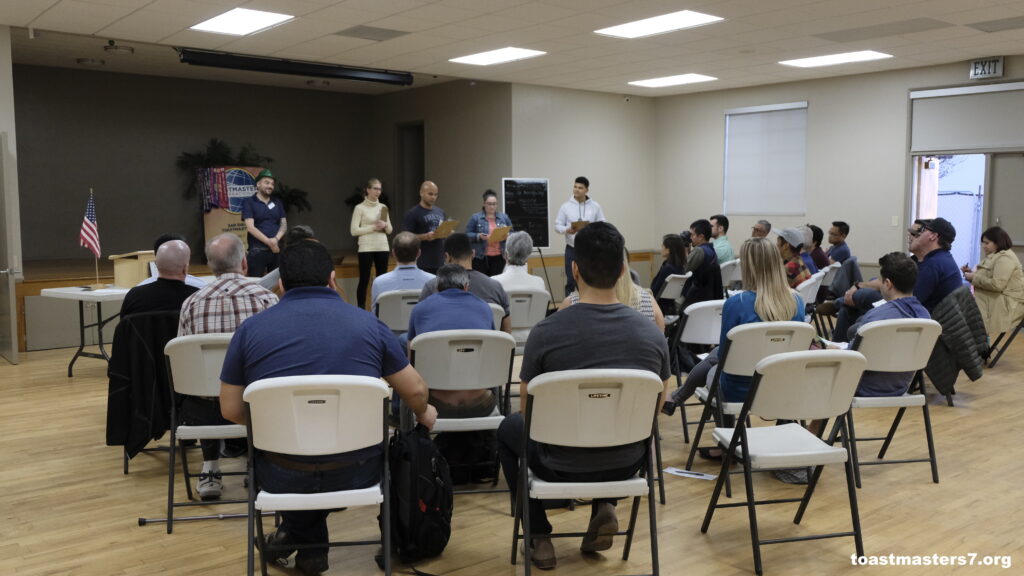 Our membership usually hovers above 40.  This means you get the excitement of a large audience and loud, energetic applause every time you come on stage.  It also means you get to enjoy a diverse variety of speakers and subjects week after week.
Why see the same faces and hear the same speeches every week?  The bigger, the louder, and the more varied, the better.
2) We are Strong and Active
Local schools have requested our help in teaching speaking skills to kids. We certainly have the caliber of speakers to answer this need.
We are  involved in the local Toastmasters scene: contests, conventions, collaborations with outside organizations, you name it.
If something above the club level is happening in town, you are likely to find us standing in the spotlight, involved in running the show from behind the scenes, or both.
We will give you much more than ordinary weekly meetings.
3) We have the Knowledge and Experience few clubs in the entire world can match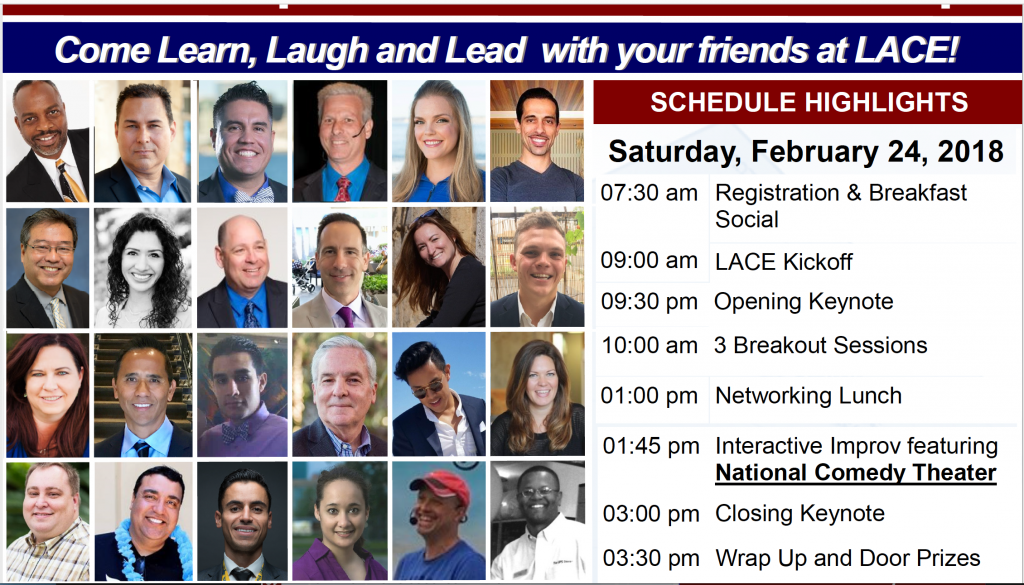 2018 Leadership and Communication Expo, an effort that involved clubs from all of San Diego, and also Yuma, Arizona.
The number seven is next to our name because we were the seventh Toastmasters club to ever open its doors – and therefore, the seventh oldest club in the entire world (yes, seriously).
Toastmasters clubs open and close all the time, but we possess generations of speaking and leadership experience to support you in reaching your goals.  We know how to adapt to the times, and we know how to do what works – it is what we have been doing since 1930.  No other club in town can match us in this respect.
4) We Give You True Freedom to Express Yourself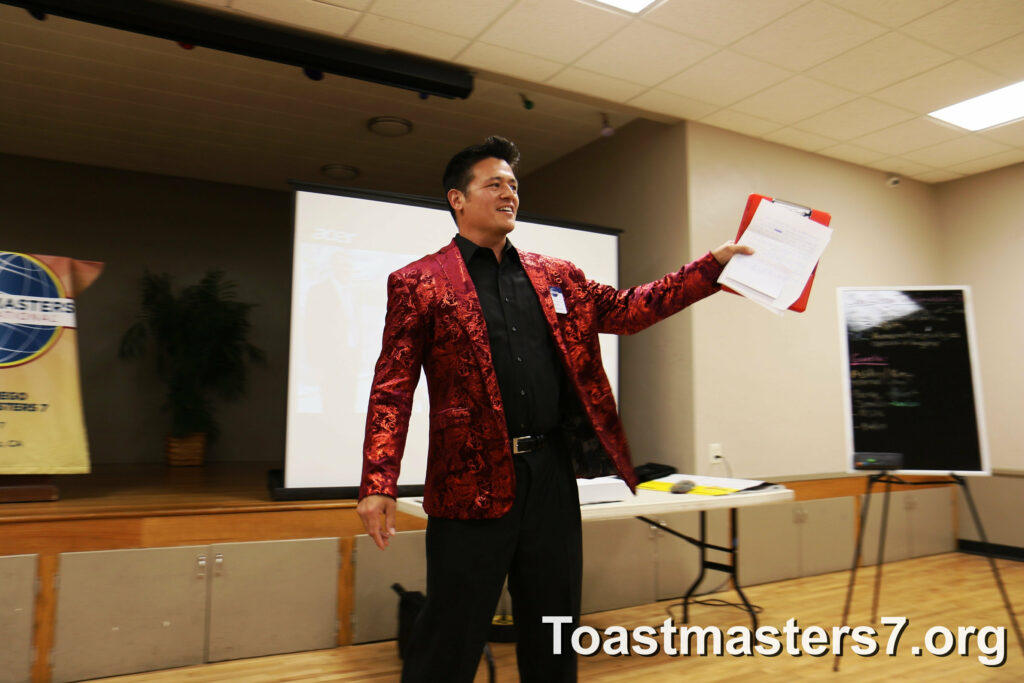 You can do anything from a motivational talk to stand-up comedy. The stage is yours.
Yes, we perform and we deliver results.  Yes, we know how to work hard and get things done.  Now let's get to the fun stuff:
We describe ourselves as an "adult club."  This means that as a member, you will have the freedom to communicate and express your thoughts in any way you like – including the use of four-letter words and descriptions of adult situations!  It doesn't mean you have to talk like that, and it doesn't mean everyone talks like that, but you have the freedom to play and experiment to discover your natural style, and to develop in the way that works best for you.
We are not here to judge or limit you.  We are here to help you discover your strengths, and to help you develop naturally and effectively.
5) We Are Fun and Social!
Friendship is a big part of our club experience
We know how to play, and we play hard.  By "fun and social," we don't mean eating cake and drinking tea; we don't mean having forced, awkward conversations about the weather and your drive to work.
By "fun and social" we mean going to bars and throwing parties; we mean engaging in the same activities, and having the same conversations you have with your friends (your friends-friends); we mean doing stuff you will actually enjoy and look forward to.
You can drink, you can be loud, and you can tell crazy stories you wouldn't want your grandma or your boss to hear 🙂
See for yourself by coming to our weekly Thursday meetings from 6:30pm to 8pm.  Go to our Meeting Info page for further information.